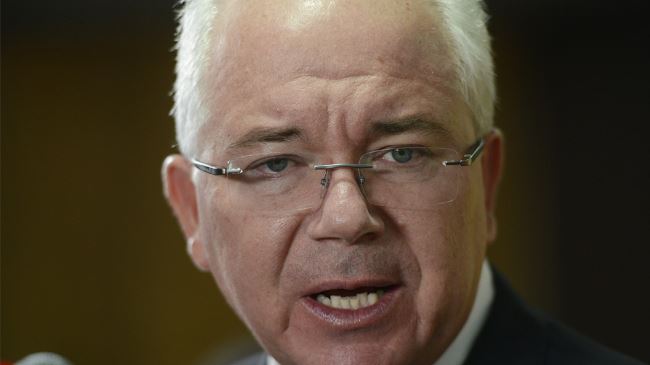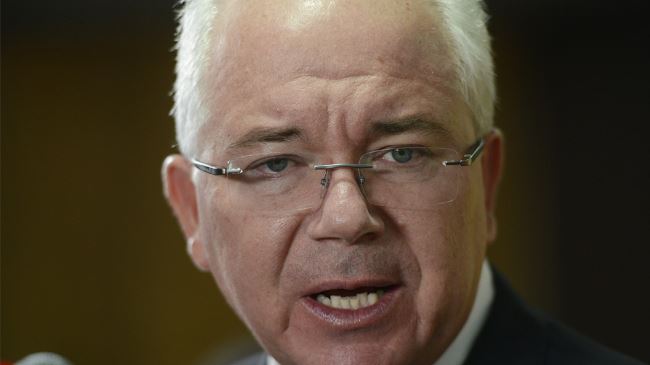 Venezuela says it is ready to cut its oil production to curb falling prices if the Organization of the Petroleum Exporting Countries (OPEC) agrees to limit output.
Foreign Minister Rafael Ramirez said Thursday Caracas would make the cut proposal for crude prices during the upcoming meeting of the OPEC later this month.
Ramirez, who serves as Venezuela's representative to the OPEC, said cutting production "could raise the prices again," adding that the fair price for a barrel of oil is USD 100.
He hoped that all OPEC members would support a proposal aimed at boosting prices but declined to say what specific proposal Venezuela wanted to take to the upcoming OPEC meeting.
His remarks come as the 166th ministerial meeting of OPEC is scheduled to be held in Vienna on November 27 to discuss sharp reduction in oil prices.
Oil prices have plunged this year, with analysts putting the blame on the rise in the value of the US dollar and the unlikely chance that the intergovernmental OPEC body might cut crude output.
OPEC is a Vienna-based intergovernmental organization of 12 oil-producing countries, which groups Algeria, Angola, Ecuador, Iran, Iraq, Libya, Kuwait, Nigeria, Qatar, Saudi Arabia, the United Arab Emirates, and Venezuela.
OPEC members pump about 40 percent of the world's oil with Iran being currently the organization's third-largest oil producer.