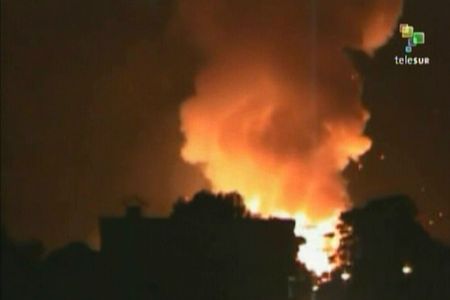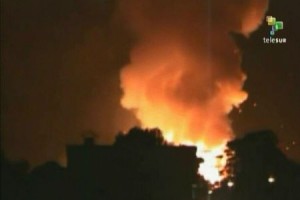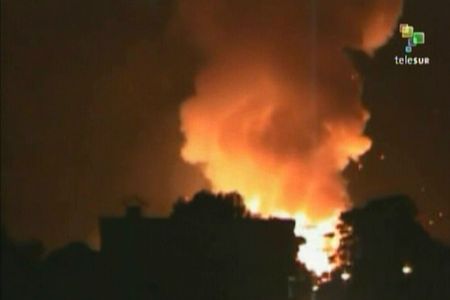 A fire at a Venezuelan arms depot has set off a series of blasts that killed one, causing the police to evacuate approximately 10,000 from the city of Maracay.
The initial explosion occurred at 4:45 a.m. (0845 GMT) and small explosions continued throughout Sunday morning.
All residents living within five kilometers (3.1 miles) of the depot have been evacuated.
The explosions are thought to have been triggered by a fire, although the cause still remains unclear.
Aragua State Governor Rafael Isea said that a woman nearby the depot had been killed by the explosions.
He also said that around 40 people were initially reported injured. Three of them, however, have been treated at the hospital for injures caused by traffic accidents amid the chaos, the Associated Press reported.
Venezuela's military arms manufacturer, CAVIM, stated that the arms depot is being surrounded by authorities "to control the situation."
A chain of smaller blasts with munitions explosions has been preventing emergency personnel from reaching the facility.
Isea said that firefighters were preparing an attempt to extinguish the fires as soon as the explosions subsided.
Interior Minister Tareck El Aissami said on national television, "All government agencies, civil protection services, and fire departments are currently working in the area. The situation has not yet been brought under control."
Venezuelan Communication and Information Minister Andres Izarra has urged the public to remain calm, Xinhua reported.