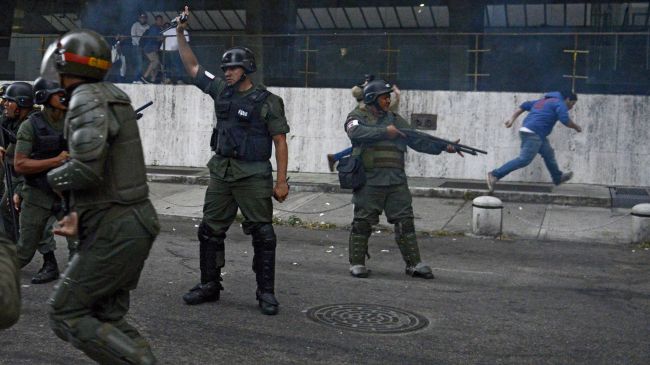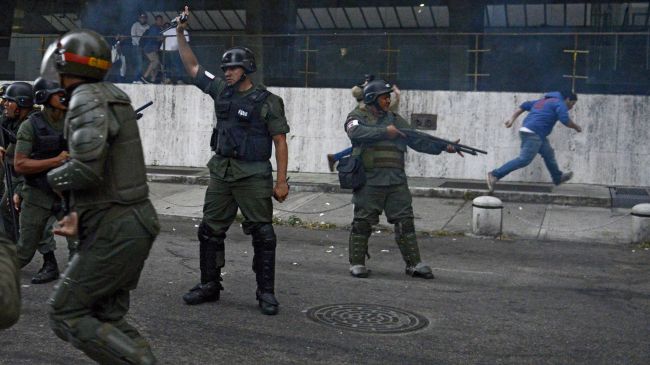 Pro- and anti-government protesters in Venezuela are set to hold rallies in the capital city, Caracas, as tensions in the country escalate.
Opposition leader, Leopoldo Lopez, called on his supporters to join him in a march on the Interior Ministry building on Tuesday in order to deliver a petition to the government.
Pro-government demonstrators will be also taking to the streets to back President Nicolas Maduro, who said he would not tolerate threats to Venezuela's sovereignty.
The massive rallies come a day after the Venezuelan president ordered the expulsion of three US consular officials, accusing the United States of supporting Venezuelan opposition to destabilize the country.
The American consular officials were not identified; however, Maduro said they attempted to infiltrate Venezuelan universities while meeting with students involved in the protests.
Caracas has accused Washington of trying to regain dominance over the country by siding with Lopez and student protesters.
Venezuelan authorities accuse the opposition leader of murder and terrorism in connection with last week's anti-government protests, which left three people dead and dozens of others injured.
Lopez is also accused of being behind a plot to overthrow Maduro.
Maduro, who promised to tighten security across the country after the recent clashes, has frequently accused the United States of being behind the unrest.