Latin America
Venezuelan president calls Brazil's Bolsonaro modern times 'Hitler'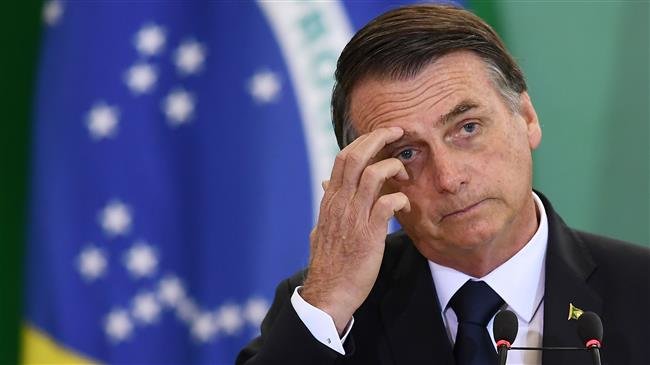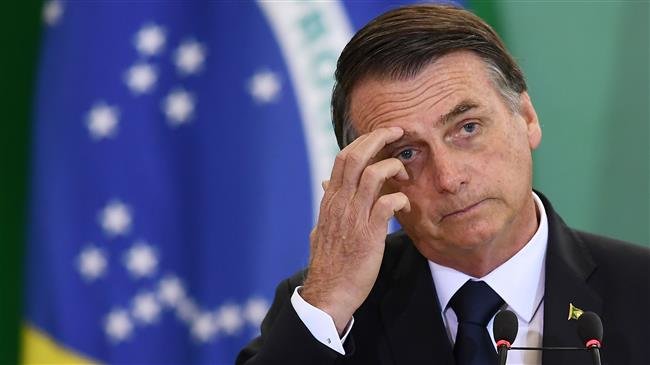 Nicolas Maduro calls his Brazilian counterpart "a Hitler of the modern era" after Brasilia refuses to recognize his presidency over Venezuela.
"What he does not have is the courage of self-rule. He is a puppet, a puppet for a group of sects," Maduro said of Jair Bolsonaro on Monday.
He claimed that Brazil's far-right head of state "was part of a sect for many years," adding, "He conspired until he positioned himself and the people of Brazil took him on."
"Let's now leave the beautiful people of Brazil with the task of picking up this fight," Maduro said.
On Saturday, Brazil officially recognized Juan Guaido, the head of Venezuela's Congress, as the country's president after Maduro was sworn in for a second term. Guaido himself had expressed willingness to take over the presidency last week.
Bolsonaro's rule, ushered in on January 1, has been widely associated with far-right populism. He closely allies the United States, which has been enforcing sanctions against Caracas since 2015, and has dubbed Venezuela "a threat to its national security." The Brazilian head of state's alignment with the current US administration has earned him reputation as Brazil's "own [Donald] Trump" among media outlets.
President Jair Bolsonaro says he would be open to the possibility of hosting a US military base in Brazil.
Despite defending his presidency in the face of Brasilia's stance, Maduro blasted Guaido's brief arrest on Sunday, saying he had expelled the "group of officials" responsible for the detention. "They (the officials) were dismissed for participating in this show against the national interest. That is how I will act against any official who betrays the public oath, no matter the public servant," Maduro said.
Separately, Maduro made mention of, what he calls, the US's "economic war" against the country, which he says is aimed at unseating his government.
He announced a 300-percent minimum wage hike to 18,000 bolivars per month (around $6.70) as part of routine wage hikes in an economy, which has been stretched tight under the US sanctions.