Latin America
Venezuela's attorney general seeks annulment of MPs' reinstatement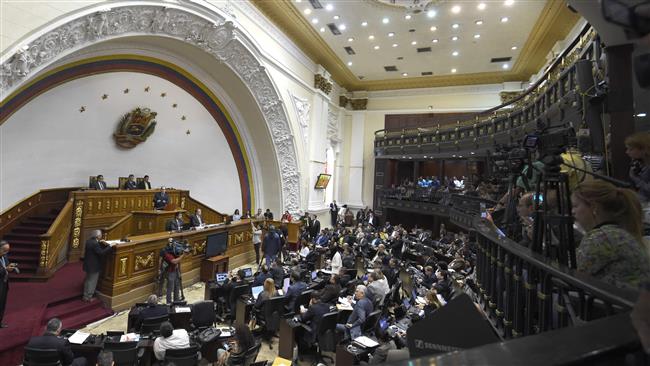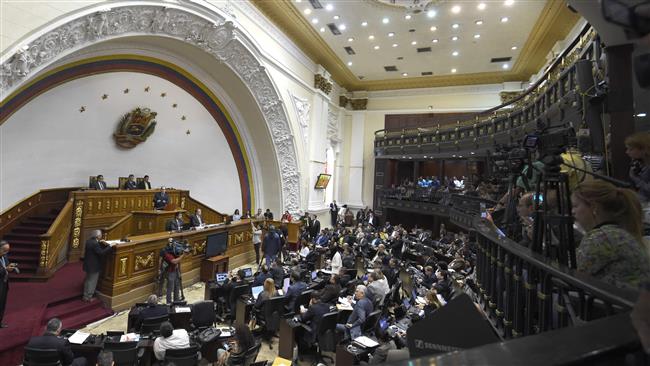 Venezuela's attorney general has asked the country's parliament to cancel the reinstatement of three opposition lawmakers who had been suspended by the Supreme Court over allegations of voting fraud.
The National Assembly's move to reinstate the lawmakers "has generated an absolutely unconstitutional and unlawful situation," the attorney general's office announced on Saturday, demanding that the move be annulled.
The Supreme Court, Venezuela's highest judicial authority, had suspended the three lawmakers in January after they were accused of buying votes in legislative elections last December.
The opposition-controlled National Assembly, however, swore in the three suspended lawmakers again on Thursday.
National Assembly Speaker Henry Ramos addressed the Thursday session, defying the Supreme Court, whose ruling he said "violates the Constitution."
Pro-government lawmakers shouted out "fraud" and turned their backs in protest to the move during the raucous session.
The government of Venezuelan President Nicolas Maduro has been embroiled in a series of crises, including acute economic problems that have turned many in the country against him.
The opposition is seeking to oust Maduro through a recall referendum.
On Wednesday, opposition supporters gathered outside the headquarters of the National Electoral Council, pressuring the body to set a fixed date for the recall vote.
The ruling Socialist Party says the country's election board should dismiss the opposition's push for the recall referendum.
Maduro's supporters have previously staged demonstrations of their own to back the embattled president.