Latin America
Venezuela's Capriles fails to prove election irregularities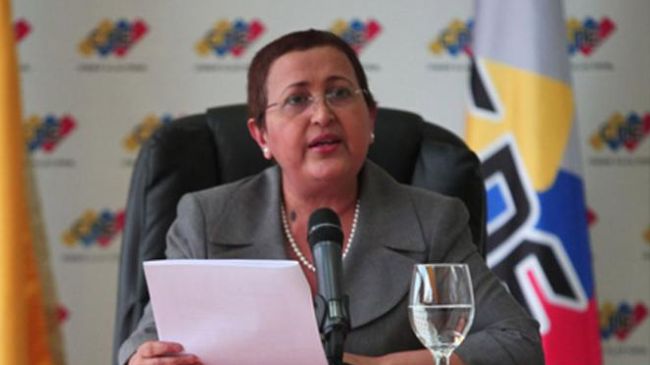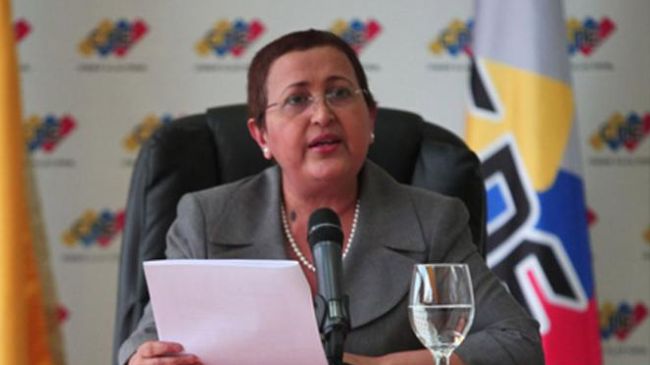 Venezuela's National Electoral Council says opposition leader Henrique Capriles has failed to present compelling proof that there were irregularities during the country's presidential election of April 14.
Tibisay Lucena, the president of Venezuela's National Electoral Council
In a televised national broadcast on Saturday, Tibisay Lucena, the president of the National Electoral Council dismissed the opposition's various allegations of voting irregularities.
"We have always insisted that Capriles had the right to challenge the process," Lucena stated, adding, "But it is also his obligation to present proof."
Since Nicolas Maduro was announced the winner of the presidential election, the council has stressed that an "expanded" audit would not change the results.
"It has been manipulated to generate false expectations about the process, including making it look like the consequence of the wider audit could affect the election results," Lucena said.
Capriles has said he will challenge the election results. However, he has admitted that the legal challenge would face a difficult path through the country's courts.
Also on Saturday, the federal prosecutor's office formally charged Timothy Tracy, an American, with paying political opponents in Venezuela to attend violent post-election protests, which left nine people dead and over 60 others injured.
Prosecutors also arrested retired Venezuelan Brigadier General Antonio Rivero, who is now a senior official with an opposition party, after a recording was found in one of Tracy's bags, which allegedly shows him advising rioters during clashes with police in the capital of Caracas a day after the election.
Maduro won the presidential election with 50.7 percent of the vote against 49.1 percent for Capriles, with a difference of 235,000 ballots.
On March 8, Maduro became Venezuela's acting president, following the death of late President Hugo Chavez, who lost a two-year-long battle with cancer on March 5. Maduro has promised to continue the socialist policies of the former leader.