Latin America
Venezuela's Maduro 'to step down if opposition wins parliamentary polls'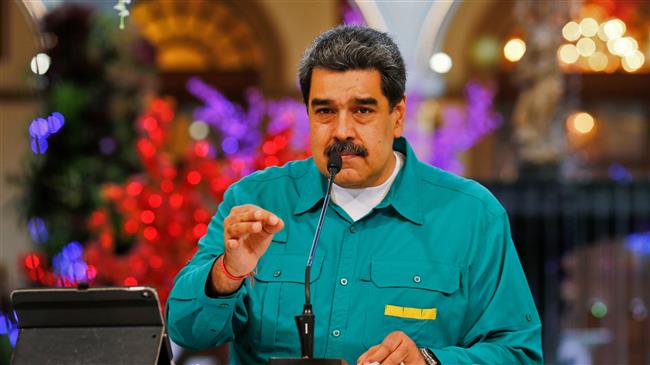 Venezuelan President Nicolas Maduro says he will step down from his post if his party loses to the opposition in the upcoming parliamentary elections.
"If we win, we will go ahead, but I should also say that my fate is in your hands. If the opposition wins, I will step down from the post of the president. If the opposition wins the elections, I will no longer stay here, my fate is in the hands of the Venezuelan people," the Socialist leader said in a televised address as quoted by Sputnik news agency on Wednesday.
Venezuela's parliamentary elections are scheduled to take place on Sunday.
Some 107 political parties and associations will be competing for the parliament seats.
Although opposition figure Juan Guaido has boycotted the parliamentary elections, many other opposition forces will be participating in the polls, including several members of Guaido's own bloc.
Guaido unilaterally declared himself interim president of Venezuela in January 2019. Later, he staged an abortive coup with support from the United States. But his attempts to overthrow Maduro's government have failed.
The United States has imposed various economic sanctions on Venezuelan companies and officials.
The Venezuelan government says the US pressure and Guaido's campaign are part of a scheme to unseat the leftist president and access the Latin American country's rich oil and gas reserves, which are among the largest in the world.