Iran
Middle East
Vice Speaker: Zionists, root cause for extremism, terrorism in world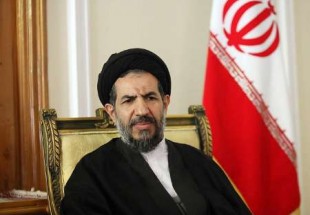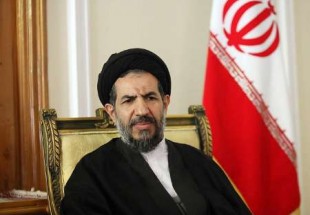 The illegitimate, racist Zionist regime is the root cause for all insecurity, terrorism, and extremism problems in the region and the world today, Vice Parliament Speaker Mohammad Hassan Abutorabifard said here Tuesday.
"Security and stability of the countries can be preserved under the umbrella of moderate approach and observing justice, but so long as the Zionist regime continues its usurper existence, the world will be deprived of moderatism and justice," said Hojjatoleslam Aboutorabifard, addressing the Asian Inter-Parliamentary Union (AIPU).
Elsewhere in his address Aboutorabifard said that the key prophecy of the AIPU is moving towards the establishment of an Asian Parliament in today's world which is the arena for the encountering of the wills, and the winner in that encounter is the strongest in terms of scientific and rational backing and national legitimacy.
The Iranian vice speaker said that rule of the elites is the closest way to the nurture the might of the nations and such a rule can be materialized in a true democracy, whose real sample for the Pakistani nation was Allameh Iqbal Lahouri.
He meanwhile appreciated the Pakistani Parliament, Government and nation for their warm hospitality in hosting the AIPU conference.
Iranian Parliament's Vice Speaker Mohammad Hassan Abutorabifard arrived in Lahore, the capital city of Pakistan's Punjab province, atop a parliamentary delegation to participate in the AIPU Conference.