Syria
Victims of Al-Nusra Attacks on Aleppo's Residential Areas Rising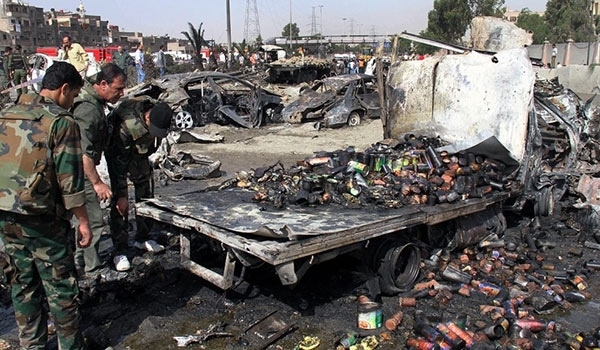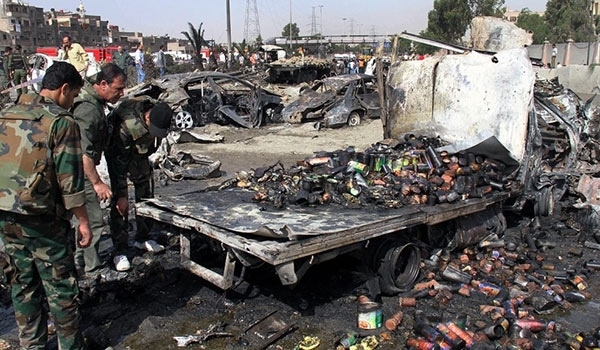 Sources in the Northern city of Aleppo announced that the number of the dead civilians in al-Nusra Front's terrorist attacks on two districts of Aleppo is increasing.
"The death toll of al-Nusra Front's shelling attacks on Aleppo's districts has reached 25 people," the sources said, adding, "The number dead civilians in Sheikh Maqsoud and al-Midan is on rise."
"In the meantime, al-Nusra shelled Handarat in Northern Aleppo, which ended in the killing of several civilians," the sources further added.
A report said on Monday that al-Nusra Front Takfiri terrorist group heavily shelled the Northern parts of Aleppo city, killing and wounding civilians and destroying buildings.
The Takfiri terrorists fired mortar rounds and rockets at the Burayj ar Rih neighborhood in Northern Aleppo, killing and wounding civilians.
"Nusra Front Militants fired mortars and multiple rocket launchers at the Burayj ar Rih district north of Aleppo. The shells fired by terrorist groups at residential quarters destroyed a shopping mall, homes and administrative buildings, private buildings, killing and wounding civilians," the military official said.