Syria
Victorious Syrian Army advances in Rif Dimashq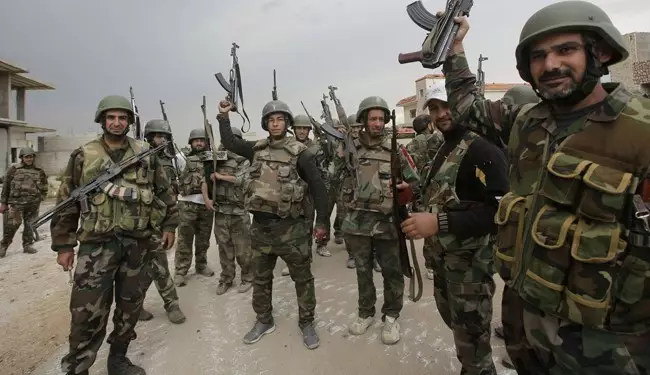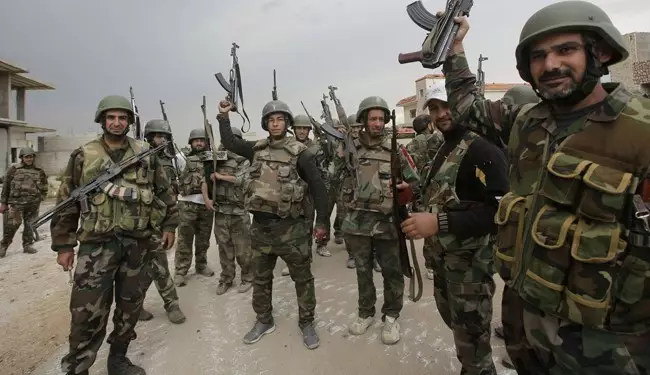 The Syrian army troops have attacked the positions of foreign-backed militants in the Rif Dimashq Governorate in the southwestern part of the country, Al-Alam reports.
On Monday, the army units managed to regain control of two major neighborhoods of Al-Moazemieh and Dara'a, killing at least 40 members of al-Nusra Front militant group.
Takfiri groups operating in the recaptured areas were surprised by the army operation, which killed many of the militants.
The army also announced that it gained the control of major parts of Yalda and Barza al-Balad districts in the suburb of Rif Dimashq.
The militant groups, who were decided to enter the city through Beit Sahm area, were confronted with heavy clashes of army troops.
During the last week, Syrian army conducted successful cleanup operations across the country, inflicting heavy losses on the militants in Aleppo, Homs and their countryside.
The achievements come as the war rhetoric against Syria following an alleged chemical attack on the suburbs of Damascus on August 21 gains momentum.