Syria
Victorious Syrian Army operations continue, claiming many terrorists in several areas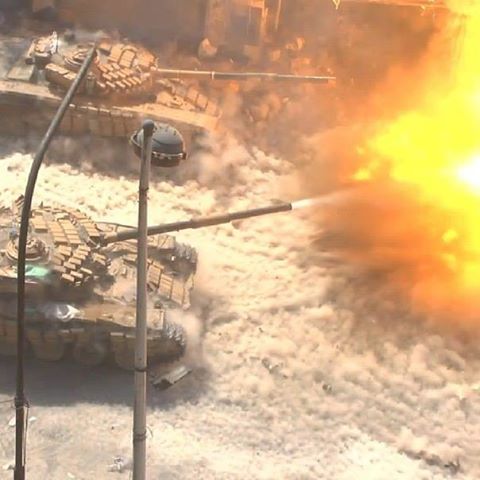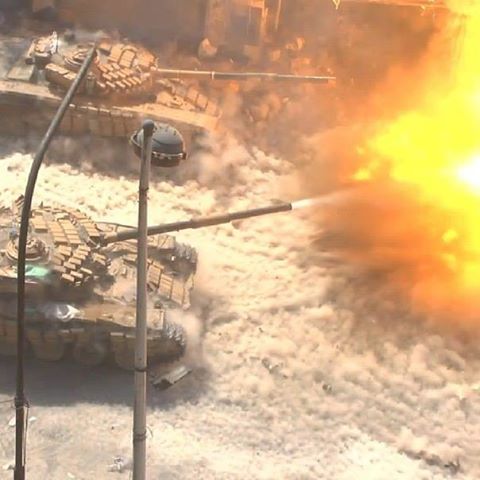 Provinces, (SANA)- Heavy losses were inflicted upon the armed terrorist groups in the framework of the army's operations on Wednesday during which big numbers of their members were killed and injured and heavy weapons destroyed.
Big numbers of terrorists killed, mortar destroyed in Damascus countryside
A military source told SANA that an army unit killed terrorists and injured others to the east of Deir Atiyyeh, south of Yabroud and south of al-Naseriyeh in Damascus Countryside and destroyed their weapons.
A big number of terrorists were eliminated to the south-west of al-Sarkha and north-east of al-Nabek, the source added, pointing out that a mortar was also destroyed near al-Sharif Mosque in Adra al-Balad.
Also, a military source told SANA that an army unit eliminated an armed terrorist group that attempted to attack a military checkpoint in Khan al-Sheeh farms in Damascus Countryside, adding that the unit confiscated the terrorists' weapons and ammunition.
Army eliminates armed terrorist groups in Idleb and its countryside
Units of the armed forces eliminated armed terrorist groups affiliated to the so-called "Ahrar al-Sham" and "Al-Abbas Brigade" in Jabal al-Arba'in in Ariha, Idleb countryside.
A military source on Wednesday said that terrorists Yehya Abu Munzer, deputy leader of the so-called "Al-Abbas Brigade" and Mohammad Jneid and Mahmoud Abu al-Munzer were identified among the dead.
The source added that units of the armed forces killed 10 terrorists, among them Subhi Khairbeik, Ahmad Mirand and Nizar Abdul-Salam Khabouni and injured others to the west of Idleb city. The army units also destroyed two cars for terrorists with all weapons and ammunition inside them.
Clashes between two terrorist groups in Idleb
In another context, a big number of terrorists were killed and others were injured in a clash between two terrorist groups. The clashes caused the explosion of 4 oil tanks in Maarat al-Na'san near Taftanaz.