Syria
Victorious Syrian Army repels terrorists' attacks in many areas in Aleppo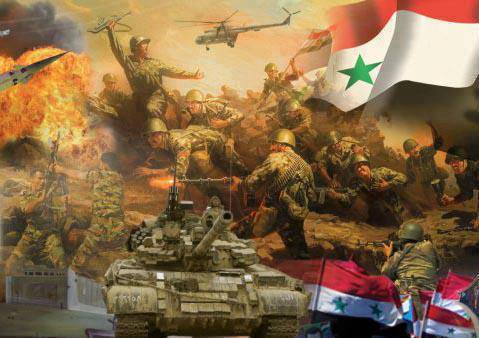 Army repels terrorists' attacks in many areas in Aleppo
Feb 12, 2014
Aleppo
A military source told #SANA that the army units shot down a balloon equipped with a camera launched by terrorist group over Aleppo Central Prison.
The source added that the army also clashed with terrorists who tried to attack the Ari Force Academy and killed and injured dozens of the assailants.
The army targeted terrorists' hideouts and gatherings in the areas of Haylan, al-Mislmyeh, Mayir, al-Mansoura, al-Rabdyeh, al-Baba, the Industrial Zone, al-Marjeh, al-Sukkari, Qadi ASkar, Masaken Hanano, Karm Maysar, Karm al-Tahhan and al-Rashideen, killing large numbers of terrorists and destroying their equipment and vehicles.
All members of a terrorist group were killed or injured while trying to assault the locals of al-Hamidyeh area in Aleppo city.