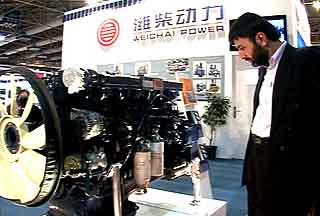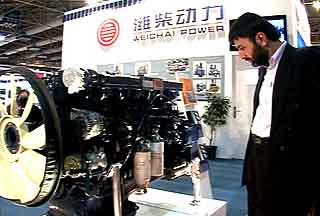 Machinery, tools, industrial automation, and other advanced industries… the latest industrial developments in Iran are now on display as the largest annual gathering of industrialists brings together more than 850 companies from 23 countries in Tehran.
And despite economic sanction imposed on Iran foreign companies including Malaysia, Turkey, India, Germany, Romania, China and the UK are taking up 21 percent more space than last year.
But while enthusiastic foreign companies taking part are still looking forward to expanding cooperation with Iranian firms the mood in this year's exhibition is not exactly the same.
The difference between this year's exhibition and the previous ones is that we see less of these foreign companies and more of these Iranian companies producing the same product. But Iran is planning to take this to the next level and transfer their technology to other countries.
Iranian industrialists consider the sanctions a opportunity for them to rely more on their own capabilities.
Meanwhile young Iranian engineers are getting the chance to play a bigger role in the advancement of their country.
Expanding cooperation between universities and the industry sector is one of the most important steps taken by the government.
At the moment there are over 50 projects that universities and the industry sector have undertaken and in many cases there is even more than just one university working on a single project.
On Saturday 8 joint university-industry projects will be unveiled. The projects include enzyme research products as well as innovative ways for sweetening natural gas and water purification while the third generation of the Iranian humanoid, the Surena robot is sure attract the most attention.