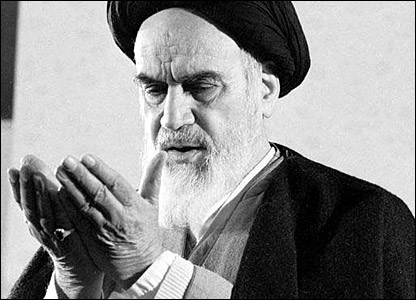 ADVICE OF IMAM KHOMEINI(r.a) TO THE ISLAMIC YOUTH
1. Observe fasts on mondays and thursdays as much as possible.
2. Offer the five prayers on time. Also pray tahajjud as far as you can.
3. Reduce the period of sleep and busy yourself more on the recitation of the Holy Quran.
4. Attach importance to your promises and agreements.
5. Help the needy and spend out of.
6. Keep away from unfair accusations.
7. Avoid pompous (self-important) and sumptuous (luxurious) gatherings and you also do not arrange such meetings.
8. Put on simple dress and avoid showy dress.
9. Do not indulge in talkativeness but pray very much.
10. Put in regular physical exercise (gymnastics, walking, climbing, wrestling, swimming, etc.)
11. Study more (such as religious, social,politic, scientific, philosophical conferences and declamation.)
12. Learn Arabic language, tajwid knowledge and be allert in every field.
13. You should not remember the good that you have done, but instead dwell on your past mistakes.
14- Hold the poor as an sample from the financial aspects and hold the Wali Allah as an sample for the spirituality.
15- Concern about actuality, beside up-to-date news pay attention to the news especially about Muslims.