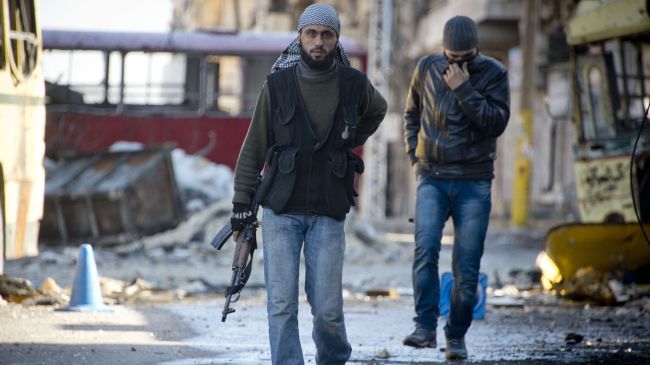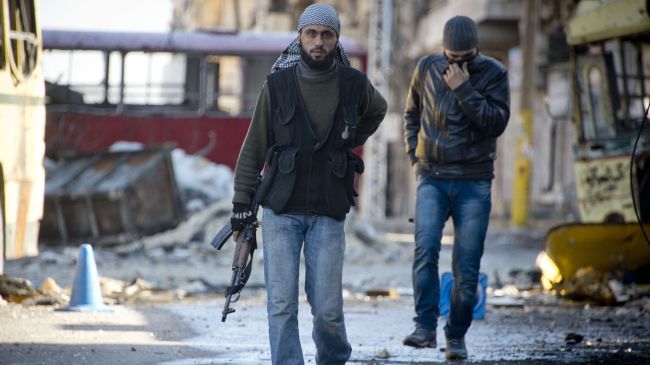 A report says the people who have been caught in the militant-controlled areas of Aleppo in northern Syria are angry at the increasing criminal acts by the militants in the areas.
The report released by Al-Jazeera on Saturday said that the militant leaders face increasing anger among the local people due to rising 'corruption among their ranks.'
"They (the militants) are robbing, kidnapping. This has to stop," a local man said.
"Our country is being destroyed," complained another local.
The report added that many people in Aleppo blame the militants for "the soaring cost of basic items," saying the so-called "Free Syrian Army (FSA) is profiting from the violence" in the country.
The report also noted that the militants admit that "some in their ranks" have been profiteering from the violence.
Syria has been experiencing unrest since March 2011.
The Syrian government says that the chaos is being orchestrated from outside the country, and that certain Western states and their regional allies have been fuelling the turmoil.
There are reports that a very large number of the militants are foreign nationals. Several international human rights organizations have accused the foreign-sponsored militants of committing war crimes.
while the blasphemous bloc say the Syrian Government is about to use Cehmical Weapon to People, Al-Qaida terrorists group has already started roducinf CW to use against Syrians. The materials are from Turkey whic is understood on the scripts on the cans.