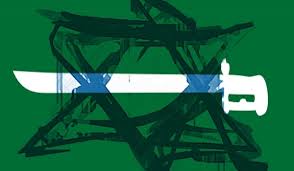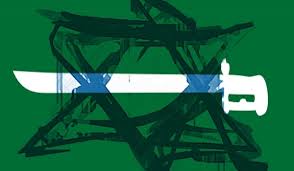 The Canadian government has been fighting a court battle filed by an anti-war activist for sealing the largest arms deal in the history of the country with Saudi Arabia.
The $11-billion deal for exporting light armored vehicles (LAVs) to Saudi Arabia was negotiated by Canada's former conservative government and endorsed by the liberal government of Justin Trudeau in April.
Anti-war activist and law professor Daniel Turp, who is challenging the contract to halt the military export, argues that the Saudi monarchy could use the armored vehicles to violate human rights, including in its war on Yemen.
The federal government lawyers say Turp is not entitled to fight the case in court because he is not personally a victim of a crime under humanitarian law.
The government also countered Turp's argument, saying there was no evidence that Riyadh had ever used previously-purchased Canadian LAVs against civilians.
The lawyers of the Canadian government say the arms deal is aimed at helping Saudi Arabia as Ottawa's "key military ally who backs efforts of the international community … in Iraq and Syria and the instability in Yemen."
"To give arms to a country that uses them to violate human rights is to contribute to that violation," Andre Lesperance, a former federal lawyer representing Turp, told a federal court in Montreal.
Lesperance described the arms deal as being "beyond willful blindness."
The court has not set a deadline for a ruling, but a ruling is expected before the New Year.
On May 11, the Globe and Mail published footage of armored vehicles similar to the LAVs used by Saudi Arabia to crack down on Shia protesters in its Eastern Province.
Saudi Arabia began its military aggression against Yemen in late March, 2015 in a bid to restore power to Saudi-backed former president Abd Rabbuh Mansur Hadi.
The Saudi campaign has claimed the lives of more than 11,400 people, according to figures compiled by the Yemeni non-governmental monitoring group Legal Center for Rights and Development.
Multiple rights groups, including Amnesty International and Human Rights Watch, have on various occasions reported the use of illegal cluster bombs by the kingdom in Yemen.
On Monday, WikiLeaks founder Julian Assange said that Saudi Arabia and the US Central Intelligence Agency (CIA) have paved the way for the creation of the Daesh terrorist group in Iraq, Syria and other parts of the Middle East.
Saudi Arabia has been openly funding what it calls "opposition forces" in Syria, a group of Western-backed militants who have been fighting the government of Syrian President Bashar al-Assad since 2011.