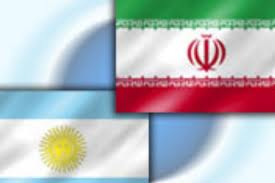 The article "Argentina flirts with Iran, West watches nervously" published by Reuters this week aroused controversy among Argentine officials.
The report affirms the South American country is "quietly reaching out to Iran worrying Key Western powers and Israel as they try to tighten Tehran´s international isolation over its nuclear program".
Although the information is based on anonymous sources from the US, Europe and israel, international analyst Adrian Salbuchi considers current state of relations between both countries surely bothers Western and Israeli interests.
As the report points out, exports to Iran have recently grown soaring more than 70% last year to 1.5 billion dollar.
Argentine Foreign Secretary, Hector Timerman, -who said he was denied his right to reply by the news agency and questioned the anonymity of the article´s sources-, officially stated trade flow with the Persian country is the result of Iranian government´s "sovereign" decision to import local products and that Argentina´s foreign policy contemplates no trade sanctions.
Mr. Timerman also stressed the European Union is Iran´s main trade partner followed by China, India and Japan.
Why would Western powers then be concerned about Argentina increasing its trade ties with Iran while big European nations account for 19.30% of Iranian trade?
According to the article, president Cristina Fernandez´s decision to accept dialogue with Iran over the investigation of the AMIA case and the fact that Argentina´s UN Ambassador remained seated and listened to president Mahmoud Ahmadinejad´s speech at UN´s General Assembly this year, also brought up concern among Western powers and Israel.
Mr. Timerman responded to these allegations by affirming that Iran´s offer to hold constructive dialogue is "relevant" for the progress of the investigation. "The continuance of Iran´s authorities relies on Iranian people´s exclusive right and has nothing to do with Argentina´s interests which only aim to seek justice", he added.