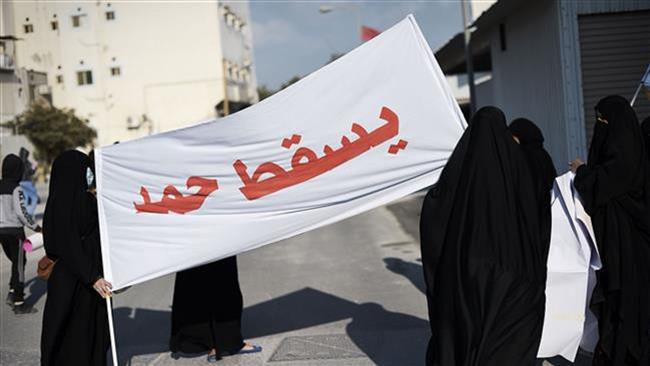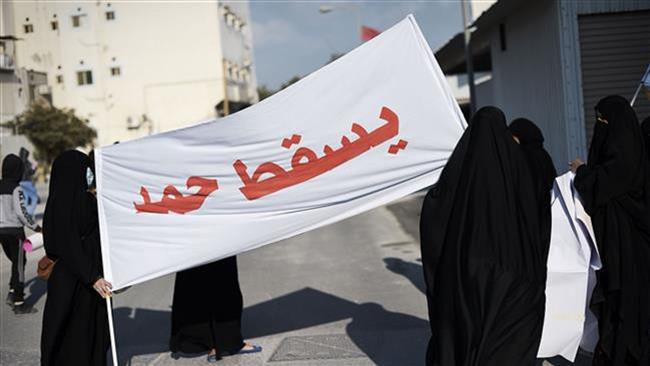 Bahrainis have rallied throughout the Persian Gulf island in remembrance of those killed during the regime's years-long crackdown on peaceful pro-democracy demonstrations.
Protesters on Saturday took to the streets on the Sitra island in eastern Bahrain, including the Eker area, the village of Sanabis in the capital Manama's countryside, and the northern village of Abu Saiba. Regime forces responded to the protests with teargas canisters and rubber bullets.
The Saudi-allied regime has been coming down hard on dissent since 2011, when the nation rose en masse in protest at the ruling Al Khalifa family's suppressive and discriminatory policies targeting the country's Shia majority.
The protesters asserted in their slogans that they will keep up their protests as long as the ruling dynasty sustained the policies, and vowed to keep alive the memory of the scores of people killed during the crackdown.
A highlight of the rallies was a vociferous condemnation of Manama's continued siege against the house of Sheikh Isa Qassim, in the Shia village of Diraz in northern Bahrain.
The spiritual leader of Bahrain's dissolved opposition bloc, the al-Wefaq National Islamic Society, was stripped of his nationality last June over accusations that he used his position to serve foreign interests and promote sectarianism and violence. He denies the claims.
The protesters also blasted Saudi Arabia for its months-long attacks against the town of al-Awamiyah in the kingdom's east.
The Qatif region in the Saudi province, where the town is located, has witnessed sporadic deaths of security personnel at the hands of unknown gunmen.
Blaming the Shia population for the attacks, Riyadh first started ordering security raids against the region before besieging the town and subjecting it to a so-called renovation project. The project has featured wholesale destruction of age-old structures and rampant raids against various targets.
The Bahraini protesters said Riyadh had come up with concocted pretexts concerning the situation in the town, including the presence of "terrorist" hideouts, to justify brutalizing the Shias. They said the Saudi leadership was rather seeking to muffle the voices which were calling for reforms and an end to discrimination in the province.