Videos
Video-Chavez approval rating rises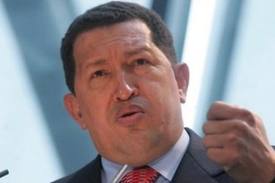 Less than ten months away from next year presidential election, four pollsters confirm the growing trend of approval during the last year of President Chavez's administration.
The studies also show the possibility of Chavez winning with more than 50% of the votes.
According to pollster GIS XXI, the positive assessment that the Venezuelan population grants the administration of President Chavez, has experienced a growth of 22.3 points from February 2010 to December 2011. The pollster reported that the positive assessment of Chavez reached 60% in December.
In November, pollster Hinterlaces found that Venezuelans gave Chavez a positive assessment that topped 61%, while IVAD reported 71.5%. A fourth pollster, International Consulting Services, placed the positive assessment of Chavez in 52%.
The growing trend is attributed to the re-launch of Chavez's social programs, the recovery from last year's electricity crisis, and the attention given to the victims of rainfall. It is also estimated that Chavez became more popular after announcing that he had cancer.
Chavez has gained popularity among Venezuelans by tackling extreme poverty, building houses, and developing agriculture. Chavez is said to set for not only winning the 2012 election, but also achieving a historic 10 million votes.