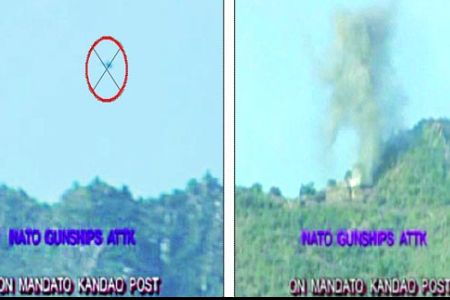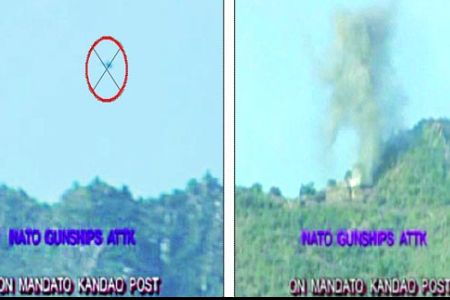 New footage of a deadly, non-UN-sanctioned strike by NATO helicopters against a small Pakistani military outpost has been released by a local private channel.
The video clip, aired by DawnNews TV, shows the site of the attack and a number of injured Pakistani soldiers being taken away on stretchers.
At least three Pakistani troops were killed during the incursion on September 30.
The footage shows the US-led NATO choppers flying over the military outpost before launching the attack, contradicting earlier claims by NATO commanders that they fired in self-defense.
The raid sparked a diplomatic row between Pakistan and the US-led alliance forces.
On Monday, NATO Secretary General Anders Fogh Rasmussen apologized to Pakistani officials for the attack.
Speaking to reporters in the Belgian capital, Brussels, after talks with Pakistan's foreign minister, Rasmussen expressed regret for the death of three Pakistani soldiers, saying the incursion was unintended.
Rasmussen, meanwhile, called on Islamabad to open a critical supply route into war-ravaged Afghanistan.
Pakistan has closed the main western supply route for the military alliance following the deadly strike.
Since then, hundreds of trucks and tankers loaded with supplies for NATO forces have been lining up at Pakistan's western border.
The trucks have come under attack several times during the past few days. On Monday, militants torched at least 20 fuel tankers bound for Afghanistan. Three people were killed in the attack.