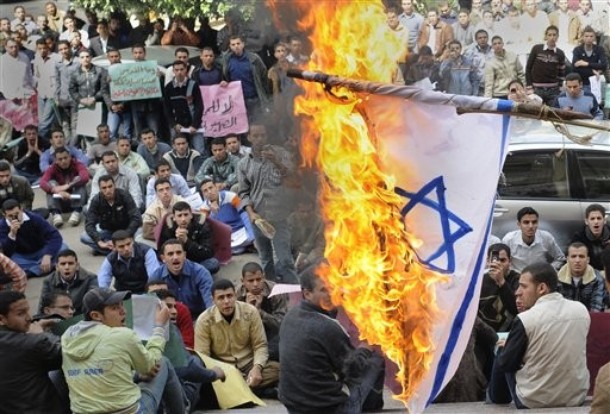 Egyptians organized a protest outside a building which houses the Zionist Occupation Israeli embassy to demand a halt to the construction of a cement wall outside the embassy, and to call on the SCAF to expel the Zionist Occupation Israeli Ambassador from Cairo.
Egyptians gathered in front of the new wall in protest. The wall is now marked with spray paint reading, " the people want the fall of the wall."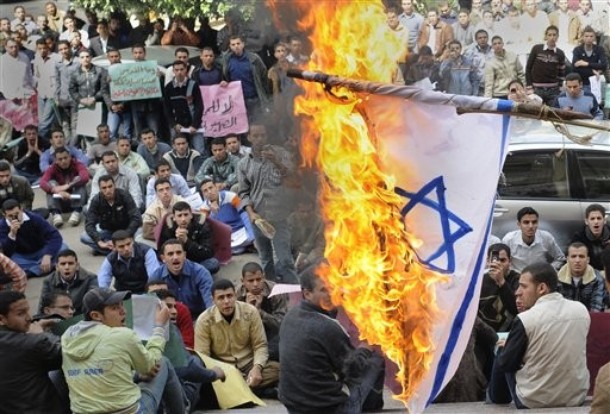 Protesters demanded waivering the Camp David Accords and cutting all economic agreements with Zionist Occupation Israel.
Observers say relations between Egypt and Israel has drastically changed since the Egyptian revolution toppled Hosny Mubarak.
Now, many Egyptians are calling for the expulsion of the Israeli ambassador to Cairo and suspension of ties with Zionist Occupation Israel.