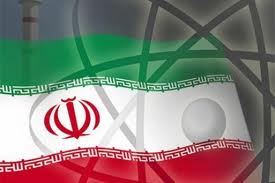 Several nuclear experts have dismissed the recent IAEA report on Iranian nuclear activities.
They include former IAEA chief Robert Kelley — who called the report "highly misleading" — and a former US state department analyst who says that those building a case for attacking Iran "aggressively misrepresented the report."
Finally — on Friday — Russian Ambassador Vitaly Churkin cut to the heart of the matter.
Considering the wave of dismissals of the report — particularly charges that the IAEA had allowed itself to be used as a propaganda tool — Press TV on Monday asked UN Secretary-General Ban Ki-moon's spokesman Martin Nesirky if Ban was concerned about the credibility of the UN's nuclear agency. Nesirky didn't want to say anything new.
When asked what elements of the report Ban was concerned about — Nesirky politely added nothing further.
Early on Monday speaking to Afghan media — Ban called Iran a "source of concerns" and called for the E3 process to continue to engage Iranians for a "resolution to all of these nuclear issues."
The IAEA's leadership shifted two years ago — from Nobel Peace Prize winner Mohammad ElBaradei to Japanese director Yukiya Amano — who some see as more aligned with US interests.
The Secretary-General is in his second and last term in the post — and is seen by many to be aligned with Western interests.
For a body that purports itself to be the one useful group of world governance — there does seem to be a bit of a Western lean overall. Dr. Mohammad Javad Larijani — the Secretary-General of Iran's Human Rights Council — may have put it best during a visit to New York just weeks ago.
Most experts agree that the IAEA's report centers around a laptop computer that was delivered by US intelligence personnel. Iranian officials have confirmed that the laptop belonged to a college professor preparing for a lecture — and that the information on it is well-known and indicative of nothing.