Syria
Video footage of Syrian Army troops liberating new territory in northeast Homs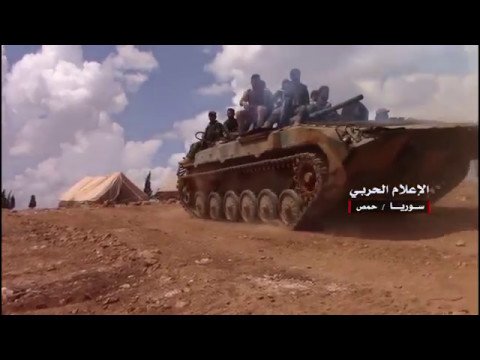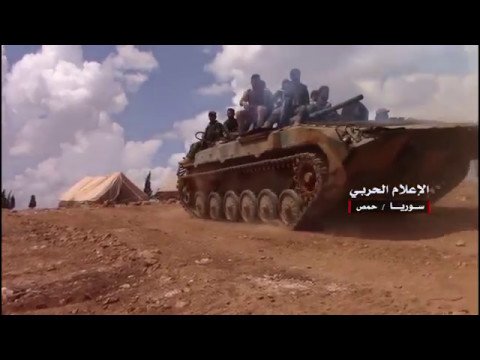 The Syrian Arab Army (SAA), alongside the National Defense Forces (NDF), resumed their important offensive in the northeastern countryside of the Homs Governorate, liberating new territory from the Islamic State (ISIL) terrorists near the Al-Sha'er Mountains.
Led by the 5th Legion, the Syrian Arab Army managed to break-through the Islamic State's defenses east of Al-Shumriyah Mountains today, liberating two hilltops after a fierce battle with the terrorist group.
According to the National Defense Forces' official media wing, the Syrian Army liberated the ISIL-held hilltops of Talat Al-Rajam and Talat Al-Sheihat, forcing the terrorist group to retreat east in order to avoid being overrun.
The video footage above was released by Hezbollah's official media wing this afternoon; it shows the Syrian Arab Army taking control of Talat Al-Rajam after a battle with the Islamic State.