Syria
Video footage of the Syrian Army starting their northern Hama operations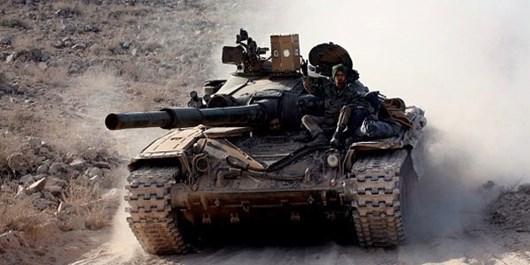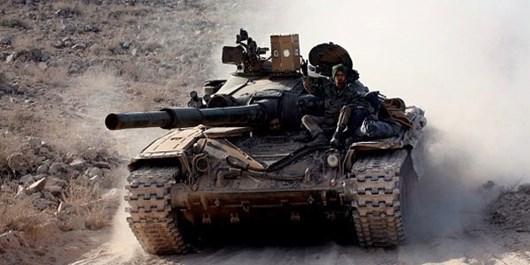 The Syrian Arab Army's "Qalamoun Shield" (Dara' Qalamoun) began their military operations against the jihadist rebels in the northern Hama countryside on Friday, targeting the checkpoints outside the villages of Al-Janinah and Al-Zughbah.
According to local field reports, the Qalamoun Shield, backed by the 87th Brigade of the 11th Tank Division, reportedly cleared a path to the jihadist-controlled villages of Al-Zughbah and Al-Janinah after an intense battle with Jund Al-Aqsa (Syrian Al-Qaeda franchise) and Jund Al-Sham (Chechen jihadists).
Video footage of their military operations in northern Hama was captured Friday:
The Qalamoun Shield is a large force that is part of the 3rd Armored Division; they typically operate in the western countryside of Damascus.