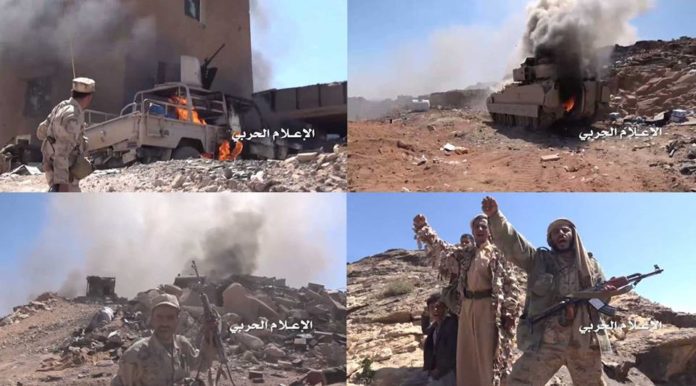 The Houthi forces, alongside the Yemeni Republican Guard, launched a powerful assault inside Saudi Arabia's Najran Region on Tuesday, targeting the strategic Al-Alib Military Base near the provincial capital.
Catching the Saudi Army off-guard, the Houthi forces and their allies stormed the Al-Alib Base on Tuesday, seizing the entire military installation after a fierce battle.
Video footage of this battle was captured by Hezbollah's official media wing:
The Houthi forces are now within striking distance of Najran's southern entrance, leaving the Saudi Army on high alert as the battle inches closer to the city.