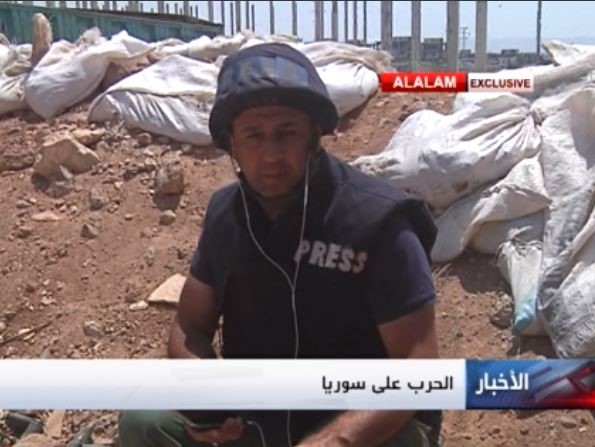 Exclusive footages of Aleppo fighting reported by AL-ALAM Head correspondent in Syria Hossein Mortada shows intense fighting in southern line of Aleppo continuous and Syrian and Russian Fighter Jets pounding Jaish Al Fath position in all axis of southwestern Aleppo.
According to latest reports, Syrian Army with allied forces advancing in the region and pushes back Jaish al Fath terrorist Takfiri groups and gains control of al Filat al Hamra village and arrived near Hekmat School.
Syrian Army advancing cut off terrorist group supplies rout. Also many terrorist killed in Syrian Army missile attacks.
According to social networks related to Jaish Al Fath tens of terrorist including some local commander killed in the latest wave of Syrian Army in al-Ramouseh axis.