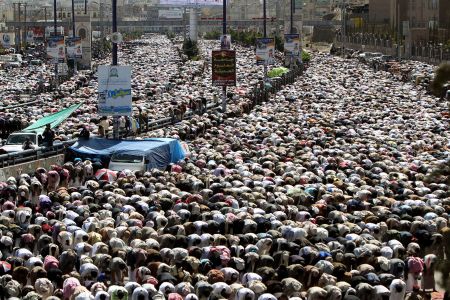 On the Friday dubbed "victory only by the will of Allah', tens of thousands of Yemeni revolutionaries have again staged mass rallies in the capital Sana'a to continue their protests against Ali Abdullah Saleh.
The Friday prayer leader told the crowed of anti-government revolutionaries that their patience has gathered massive international support from a spectrum of people who are against tyranny and oppression.
Protesters also condemned the government shelling which continued even when protesters were saying their prayers.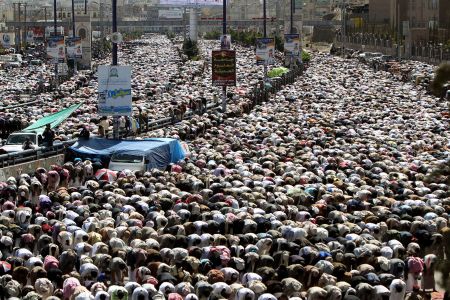 Meantime, a few kilometers away from the venue of the anti-government revolutionaries, Saleh's loyalists staged a rally, voicing support for the regime and condemning the popular uprising.
The United Nations days ago called on Saleh to sign a deal brokered by Persian Gulf countries to hand over power in exchange for immunity from prosecution. Protesters, however, have rejected the initiative, condemning the silence of the international community throughout the nine-month mass protests.
As the regime forces continue to use excessive force, resulting in heavy loss of life and injury, protesters say they will not back down until they fall of the long-time ruler.
Tens of thousands of revolutionaries have come here after a night of heavy explosions and fierce clashes, to continue their call for the fall of the regime. They have also called on the UN to impose strong sanction against the regime for their continuous crackdowns.