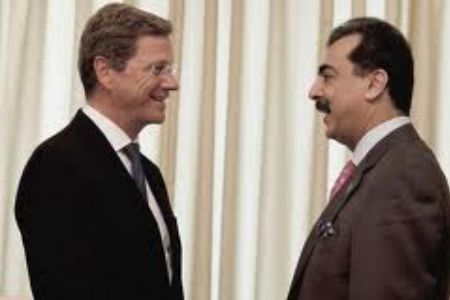 The visit of the German Foreign Minister, Guido Westerwelle, to Pakistan comes just weeks before the important international conference on the endgame in Afghanistan.
The conference, which is scheduled for December 5 in the German City of Bonn, will be attended by delegates from 90 countries besides representatives of the United Nations to draw up a roadmap for Afghanistan.
The visiting German minister held talks with Pakistan's top civil and military leadership in an effort to win Islamabad's support, which is seen as crucial for the success of Bonn conference.
Pakistan has been accused of not being forthcoming about its approach on the Afghan endgame. Many western capitals suspect that Pakistan's powerful security establishment is playing a double game by secretly supporting the Taliban, who are fighting the US-led NATO forces in Afghanistan.
At a joint news conference with her German counterpart, the Pakistani foreign minister dismissed the allegations, saying Islamabad backs efforts to bring sustainable peace in Afghanistan.
In his remarks, Westerwelle welcomed Pakistan's commitment and said peace and stability in Afghanistan is in everyone's interest.
Germany has been taking the lead in brokering a deal between the Afghan Taliban and the western countries.
In recent months, it has reportedly facilitated meetings between the representative of the Taliban and western officials.
Experts believe that the upcoming Bonn conference is unlikely to produce a major breakthrough due to split among Pakistan, Afghanistan and the US about how to deal with the Afghan problem.