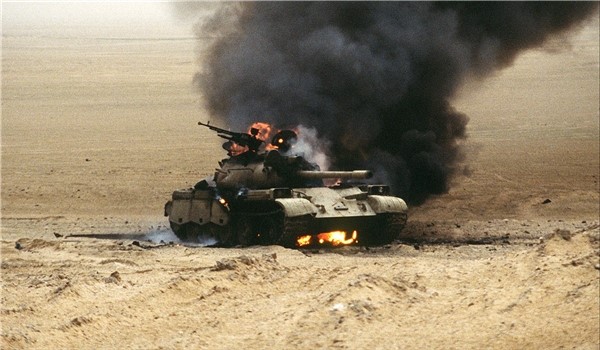 Heavy clashes erupted between Syrian Army troops and ISIS Militants on Wednesday in Deir Ezzor province when ISIS tried to storm the Syrian Army posts.
Syrian army repelled the attacks and carried out operations against ISIS and fortified positions, establishing control over al-Sanuof hill to the west of Deir Ezzor city.
A video from the Syria Central Military Media showed heavy fighting. A cease-fire deal was reached over the weekend after marathon negotiations between US Secretary of State John Kerry and Russian Foreign Minister Sergey Lavrov.
A Russian-US brokered cessation of hostilities came into effect on Tuesday evening. By evening Wednesday, there were no reports of major violations of the agreement, which calls on all parties to hold their fire, allowing only for airstrikes against ISIS group and al-Qaida's affiliate in Syria, known as Jabhat Fatah al-Sham, SANA reported.