Lebanon
Video- If you dare attack, you will regret it: Hezbollah warns Israel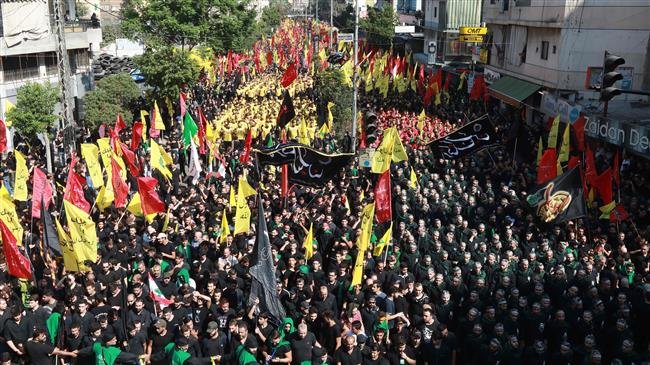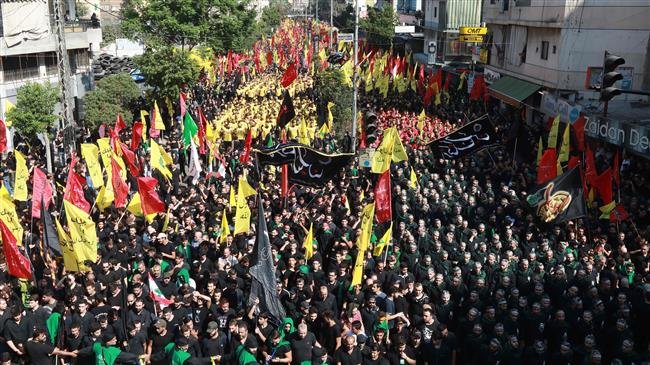 The Hezbollah resistance movement has issued a warning video to Israel, saying that the regime will "regret" invading Lebanon.
The video, which was released on Friday, shows satellite images and precise map locations of various strategic sites in the occupied territories, including Israeli air force bases, military headquarters in Tel Aviv, an oil refinery and the Dimona nuclear weapons center.
It also features Hezbollah fighters preparing to fire rockets while Sayyed Hassan Nasrallah, head of the resistance group, is heard as saying, "There will be a response to every Israeli attack in Lebanon."
The video – that has Hebrew subtitles – ends with the warning, "If you dare attack, you will regret it."
Earlier this week, an Israeli commander called on Tel Aviv to resort to the policy of "targeted killings," arguing that the assassination of Nasrallah would deal a fatal blow to the resistance movement.
Hezbollah was formed following the Israeli regime's invasion of Lebanon and the ensuing occupation of its southern parts in the 1980s, and currently constitutes Lebanon's de facto military power.
Since then, the movement has helped the national army retake the occupied regions from Tel Aviv and thwart two Israeli acts of aggression in 2000 and 2006.
The movement has also been playing a significant role in the Syrian army's fight against Takfiri terrorist groups, including Daesh and al-Nusra Front, thus preventing the spillover of the war into Lebanon.
Since the end of the 2006 war, Israeli forces have regularly violated Lebanon's sovereignty, with the regime's officials even threatening another offensive against the Arab country.
Back in September, a senior Israeli commander said that the regime would not distinguish between Hezbollah and the Lebanese army in the next military confrontation.
"The distinction made between Hezbollah and Lebanon during the Second Lebanon War was a mistake," he said. "In the next war, we will not make this distinction. We will hit Lebanon and any infrastructure that would contribute to the fighting."
Nasrallah, however, warned that the balance of power in the region has changed in favor of the anti-Israel axis of resistance and that the Tel Aviv regime has failed in all of its attempts to prevent Hezbollah from achieving precision rockets.