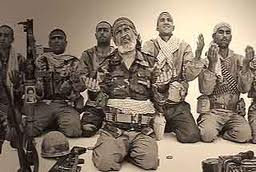 The meaning of resistance conveyed by a language understood by all. The Second International Arts Festival of Resistance was kicked off in Tehran on November 21st. 1180 works of art by 400 Iranian artists and 170 foreign artists were chosen from 4600 pieces that were forwarded to the secretariat of the festival. Graphics, painting, statue- making, posters, caricatures, animation, photographs were among the categories that were forwarded.
High ranking officials including the Islamic Revolution's Guards Corps, IRGC commander attended the festival. They talked about the importance of art
Artists talked about their creation
More than 43 countries including Iraq, Turkey, Syria, Lebanon, Jordan, Saudi Arabia and countries in Central Asia, Japan, England and the United States attended the event.