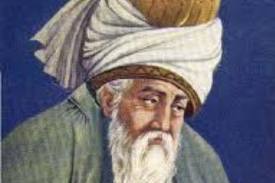 Iran hosts the first international conference on Mowlavi in an attempt to pay tribute to the world-renowned mystic poet, Press TV reports.
Representatives from different countries will exchange views about the influence of Mowlavi on modern man during the two-day event.
Various panel discussion sessions will also be held, discussing a wide range of subjects including 'Mowlavi's poetry', ' Mowlavi's lessons', 'influence of Sanaei on Mowlavi ' and 'history of Mowlavi era'.
Jalal ad-Din Mohammad Balkhi, known as Mowlavi, was a 13th century Persian poet, mystic and theologian. He was born in Balkh (now part of Afghanistan) and passed away in Konya, Turkey.
Mowlavi is better known for his six-volume poem Masnavi which is considered by many to be one of the greatest works of both Islamic mysticism and Persian literature.
UNESCO named 2007 as the year of Mowlavi in honor of the Persian poet's outstanding achievements.