Iraq
Middle East
VIDEO: Iraqi Army, Iraqi Hezbollah Forces Besiege ISIS-Held Fallujah City from 3 Directions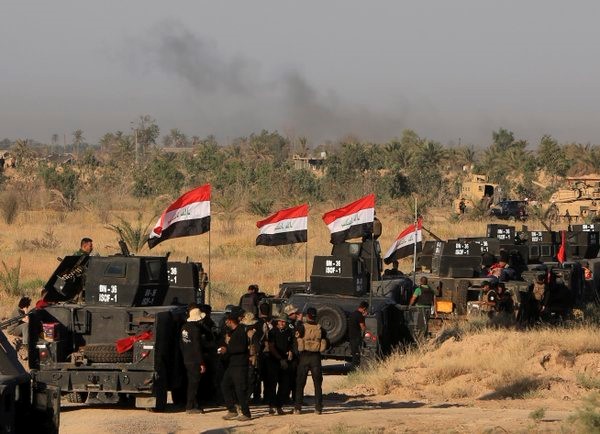 The key city of Fallujah is now surrounded by the Iraqi forces from the Northern, Eastern and Southern directions, field sources said, adding that large-scale operations to retake the city will resume imminently.
A field source said that the ISIS has planted hundreds of booby-trapped bombs around the city to slow down the Iraqi army and is using the Fallujah residents as its human shield.
"Therefore, the Iraqi army should take precaution to lower the death toll among its forces and the civilians," the source added.
The source also said that the ISIL has also forced the Fallujah residents, including women and children, to pick up arms and help the terrorist group in the war against the Iraqi forces.
Local sources confirmed today that 3,000 families have fled the Iraqi province of Anbar as the offensive against ISIS continues to deal severe blows to the terrorists.
The sources said since the beginning of the victorious operations by the Iraqi forces for the liberation of the city of Fallujah (60 km Northwest of Baghdad), Iraqi citizens have been able to run away from the areas where they had spent years living under a blockade, hunger and terror since  January 2014.
Ismail al-Issawy, a management member of the central hospital in Fallujah, said that 1,500 families have fled the city center and about 500 families left Zobaa village, all headed towards the Iraqi army and local voluntary troops positions in Anbar province, FNA reported.