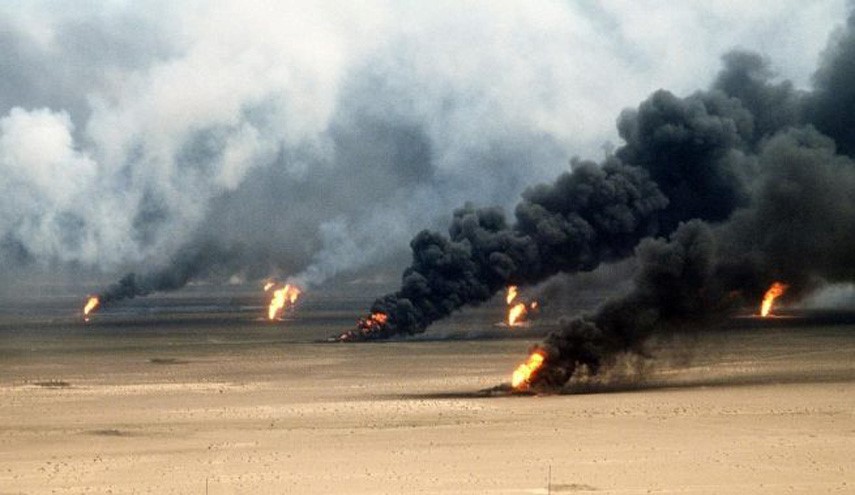 Almost two months since Islamic State ISIL terrorists abandoned the northern Iraqi city of Qayyara, heavy smoke still chokes the skyline.
The Iraqi Ministry of Defense (MoD) released a video showing aerial footage of smoke billowing into the sky over the town on Wednesday (October 19), as the army launched an operation this week to retake the city of Mosul nearby.
The Iraqi military's recapture of Qayyara in August, along with a nearby air base in July, is the latest and most significant advance in a US-backed push to Mosul.
The Iraqi army along with Kurdish Peshmerga units launched their Mosul operation on Monday (October 17).
The loss of Qayyara dealt a blow to Islamic State (ISIS / Daesh / ISIL), which had extracted oil from some 60 wells and sold it to help finance its activities.
Islamic State used to ship at least 50 tanker truckloads a day from Qayyara and nearby Najma oilfields to neighboring Syria.
When Iraq's military torched hundreds of Kuwaiti oil wells in 1991 ahead of advancing US-led forces, most fires burned for around two months but some wells were not capped for almost a year.