Iraq
Video: ISIS explosive vest detonates directly next to Peshmerga forces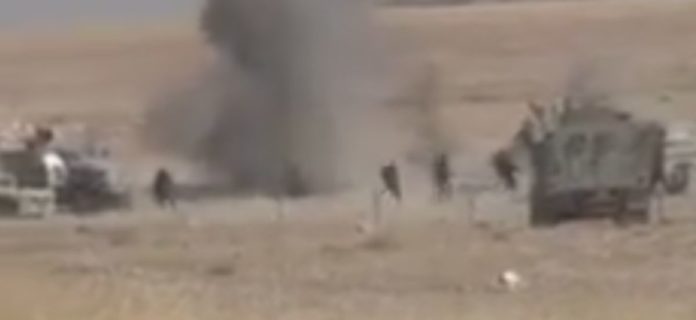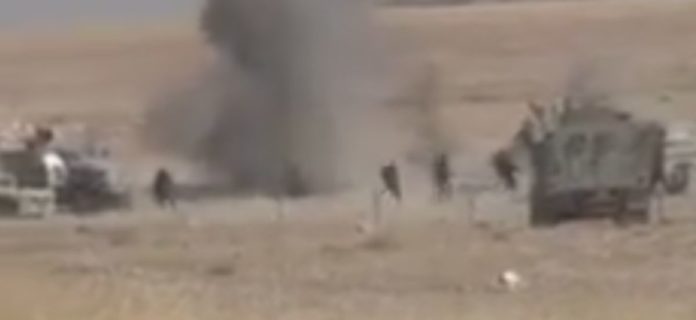 An extraordinary video of an explosive belt detonating next to Kurdish Peshmerga forces has been captured.
The video appears to show Peshmerga soldiers shooting at a wounded ISIS terrorist, with his explosive belt exploding immediately after.
It is not known whether the soldiers bullets detonated the vest or whether it was self-detonated by the terrorist.
There have been no reports on casualties.