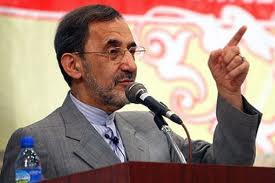 Secretary General of the International Islamic Awakening Conference Ali Akbar Velayati says popular uprisings in the Middle East and North Africa have impacted all global developments.
"The Islamic Awakening movement has influenced all the international relations and developments," said Velayati in an opening speech at the first meeting of the central council of the conference in Tehran on Saturday.
Twenty-five prominent figures from 17 Islamic countries participated in the meeting to follow-up the ratifications of the conference which was previously held in Tehran.
Velayati described Islamic Awakening as a "progressive" and "influential" movement, adding that the present circumstances have made the responsibility of Muslim scalars and thinkers heavier, IRNA reported.
He called for collective efforts for the rule of Islam over the Muslim Ummah (community) and said this goal would only be achieved through Islamic unity, reliance on commonalities and avoidance of division.
On September 17, more than 700 Islamic scholars and prominent figures from 80 countries participated in the first International Conference on Islamic Awakening in Tehran.
Five special committees were set up during the two-day event to discuss different aspects of the Islamic Awakening, including the history and basic tenets of the revival movement as well as the figures that have played a role in the popular uprisings.
A permanent secretariat in Tehran, headed by Velayati, was also established for the conference.