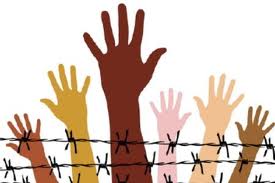 Law School of the University of Buenos Aires hosted the Gathering of Human Rights Defenders of Latin America.
Organized by Argentina's Social and Legal Studies Center, the seminar served as an opportunity to discuss challenges and obstacles to the defense of human rights and address protection mechanisms in a region where democracy has been restored after decades of harsh military dictatorships but violations of vulnerable sectors´ economic, cultural and social rights continue to be unobserved.
Honduras´ current political scenario is probably one of the most appalling situations that the region faces these days.
According to Bertha Oliva -member of Honduras´ Committee of Families of the Detained and Disappeared-, persecution and assassination of human rights´ defenders have reached alarming rates after president Manuel Zelaya was ousted in 2009 by the army in the first military coup in Central America since the end of the Cold War.
Honduras´s activists and political opponents have also been forced to go into exile and seek political asylum in Argentina where the government has turned human rights into a state policy since 2003.
Former foreign secretary of Argentina, Jorge Taiana, points out the significance of coordinating efforts to support human rights´ defenders struggle.
The situation of indigenous and peasants communities in Chile and Brazil and violence against union workers in Colombia were also addressed during the meeting.
Despite different scenarios, experts agree impunity and the criminalization of social protests remain a common reality in the region.
Within the current state of democracy in Latin America, human rights have become part of the governments' agenda. However, experts call for protection strategies, as rights violations are still common in the region.