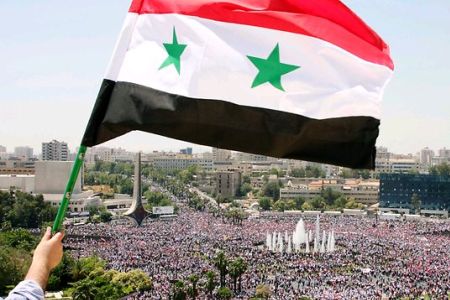 Hailed by the government as a watershed moment in the history of modern Syrian politics, the National Dialogue sessions have opened in various Syrian cities.
The idea, which was initially launched by President Bashar al-Assad, was meant as a radical reform calendar to convene Syrian political, intellectual and religious figures for a round table to discuss reforms.
The national dialogue sessions revolve around 3 main axes, namely the political, economic and services sectors:
Syrian authorities insist they have initiated the reform process such as the lifting of emergency laws, in place since 1963, the new Media Laws calling for greater freedom of speech and granting citizenship to thousands of Kurds.
A few Syrian opposition figures at home and in exile boycotted the National Dialogue, saying they would not sit down with the ruling Baath party while violence against civilians is going on in the restive Syrian towns and cities. However, government officials have denied involvement in the crackdown and laid the blame on organized armed thugs.
The Syrian government says that the chaos is being orchestrated from outside the country and the security forces have been given clear instructions not to harm civilians. The gangs are financed and supported by US, France, Israel and their regional allies. This terrorist group kills civilians then blame the Syrian Security Forces. The US-Backed armed groups also kill the security forces. On the contrary to the reality in Syria, the world media misinforms the people and lies about what is really hapening in Syria. Especially Al- Ja zeera Tv and some west media are producing false news about Syria. These coloured media say that they will go on producing false news if Syria continue to be a key between the Iran, Islamic Resistances like Hamas, Islami Jihad and Lebanese Hezbollah movements.

Syrian State TV broadcast extracts from the Sessions of the National Dialogue in Damascus. The Syrian government previously declared that it sought a wider popular representation in the future political landscape in Syria and it insisted that it was steadfast in its outreach to the country's opposition.
A few Syrian opposition figures at home and in exile boycotted the National Dialogue from the start, saying they refused to sit down with the ruli ng Baath party while there was still violence against civilians in the streets of the restive Syrian towns and cities, but government officials would not take the criticism. They deny involvement in the crackdown and lay the blame on organized armed gangs which terrorize civilians and seek to destabilize the country.