Africa
Asia-Pacific
IIT Exclusive News
India
Iran
Videos
World News
VIDEO: Nigeria Top cleric Sheikh Zakzaky to return home after harassment in India
Nigerian Muslim cleric Sheikh Ibrahim al-Zakzaki and his wife are to return to the country from India, where they had traveled in vain hope of receiving medical treatment for injuries they had received during a brutal crackdown back home.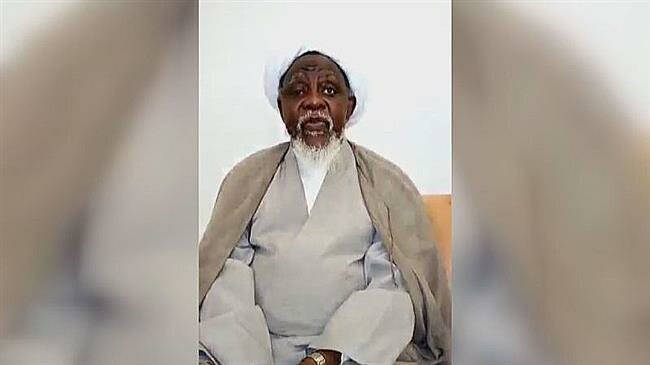 "Sheikh Zakazky and Mallimah Zinat have stated they will return to Nigeria rather than continue to be harassed and denied the medical care they require in India," the London-based Islamic Human Rights Commission (IHRC) non-profit organization reported on Thursday.
The couple said New Delhi was preventing them from contacting their own medical team, lawyers, advocates, and even friends at Abuja's request.
The house of the 66-year-old cleric, who is the leader of the Islamic Movement in Nigeria (IMN), was raided in 2015 after the Nigerian government alleged that his supporters had blocked a convoy of the country's defense minister. The movement has categorically rejected the allegation.
During the raid, he was beaten and lost his left eye. His wife sustained serious wounds, and three of his sons and more than 300 of his followers were killed.
The couple were put in custody afterwards. A Nigerian court granted the Muslim cleric bail last week so that he could fly to India for treatment. They were escorted to the airport amid maximum security.
The IHRC, however, said the couple had "lost all faith" in the prospect of receiving proper treatment in India.
'Nigeria govt., US hampering Zakzaky's treatment in India'The Islamic Movement in Nigeria (IMN) says the Nigerian and US governments have been trying to hamper the treatment of Sheikh Ibrahim Zakzaky in India.
"The actions of the Indian authorities in facilitating the harassment of the couple at the hands of the Nigeria security services are extraordinary," it added.