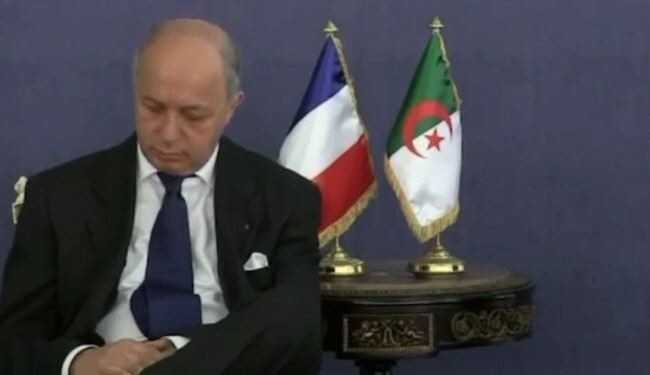 A recent on-line video footage shows French Foreign Minister taking deep naps during a formal diplomatic meeting with his Algerian counterpart.

The footage shows Laurent Fabius repeatedly dozing off while meeting with Algerian Foreign Minister Abdesselam Bouchouareb during a visit to the North African nation.
Watch how Fabius wakes up several times, faking a smile, and then falling right back to sleep.