Europe
Video of pregnant woman dragged off train by Swedish police sparks outrage over 'racial profiling'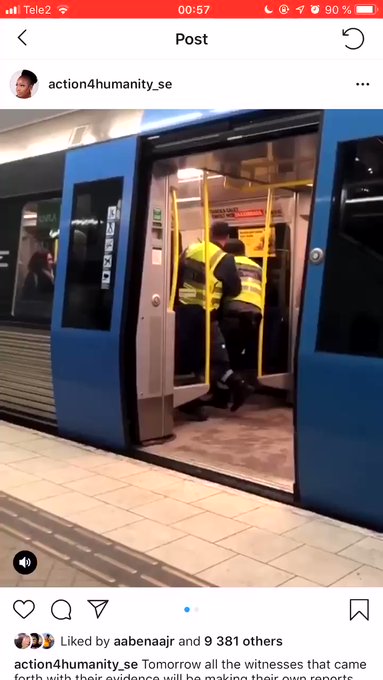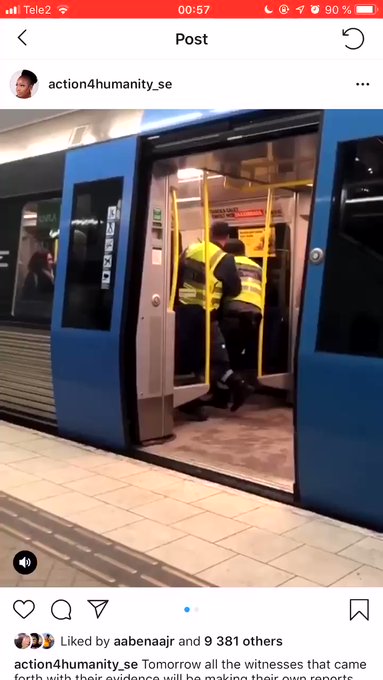 Video footage of Swedish security guards dragging a heavily pregnant black woman off a subway train in Sweden's capital of Stockholm has triggered an outcry against "racial profiling" in the European country.
The footage went viral on Friday, showing the black woman, believed to be eight months pregnant, being forcefully manhandled out of the train at Hotorget metro station in the central capital.
The guards are seen arguing with the unnamed woman and at the same time dragging her further away and pushing her onto a wooden bench as her sobbing daughter tries to guard her.
The daughter, who was crying uncontrollably, walks behind with another woman and is later led away by a third guard.
In a second video, the woman is seen lying on the ground with parts her body exposed, while screaming at the guards who surround her.
Stockholm metro security guards claimed that the woman and her young daughter had been caught without a ticket.
The woman was then rushed to hospital for treatment and the two guards have been suspended pending an inquiry, according to Swedish media.
Police confirmed the woman was injured and that they were investigating the incident as a potential case of assault.
"There are many mobile phone videos that have been posted about this that suggest that the security guards were too forceful," Henrik Palmer, a spokesman with Stockholm's SL public transport provider, told Swedish media.