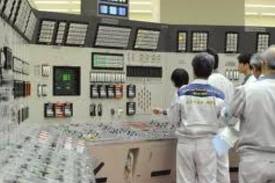 The Japanese House of Representatives has begun hearings to authorize the export of Japanese nuclear technology to four nations: Vietnam, Jordan, Russia, and South Korea. Since this policy is supported by both the ruling Democratic Party of Japan as well as the main opposition Liberal Democratic Party, it is expected to pass into law relatively quickly.
The government has argued that its diplomatic connections with nations like Vietnam may suffer if Japan fails to offer the nuclear technologies they had agreed to provide before the March 11 Fukushima nuclear crisis.
Jordan too has been pressuring Japan to move forward.
Meanwhile, Japanese Foreign Minister Koichiro Gemba is trying to assure both the Japanese public as well as the world that the technology can be trusted.
But in this nation that has suffered the effects of two atomic bombs and a Level 7 nuclear disaster, both NGOs and the general public are not amused.
She went on to explain that polls are showing 2/3 of the Japanese public against nuclear exports.
This man has studied the plan to export nuclear technology to Jordan, and he sees a special problem there.
Their belief is that not only is the risk of a nuclear accident higher in countries like Vietnam and Jordan, but that the human consequences of a disaster may be many times greater.
The government says that exporting nuclear technology is important for the foreign policy of the nation, but these people say that this is against the basic principles of the country.