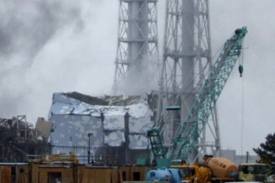 At the Fukushima Daiichi nuclear power plant, a new record has been broken—but not the kind you want to see.
Robots sent inside the structure which houses Reactor No. 3, one of those where the fuel melted down in mid-March, measured radiation on the first floor at a level of 1,600 millisieverts per hour.
This means that any human being who spent a few hours in that location would receive a dose of radiation sufficient to end one's life after a few highly unpleasant weeks.
These findings underline that the situation at the Fukushima plant remains dangerous, even if the situation is gradually improving overall.
The Japanese public remains concerned. The government continues to promise that they will keep the public informed.
Wrapping up the nuclear crisis is only one of the major challenges faced by the government, another is to rebuild the devastated northeastern coastline.
To that end, a major step forward has just been achieved. A US$157 billion supplementary budget has been passed by the Diet, more than doubling the funds earmarked for tsunami reconstruction, as well as funding soil decontamination efforts in Fukushima.
Lawmakers, even of the opposition parties, emphasize to Press TV that the Japanese government needs to keep its focus on such domestic issues right now.
In light of the heavy blows that Japan has been receiving this year, that seems like eminently sensible advice.