Latin America
Videos
Video- Ruling party of Venezuelan President Hugo Chavez wins regional elections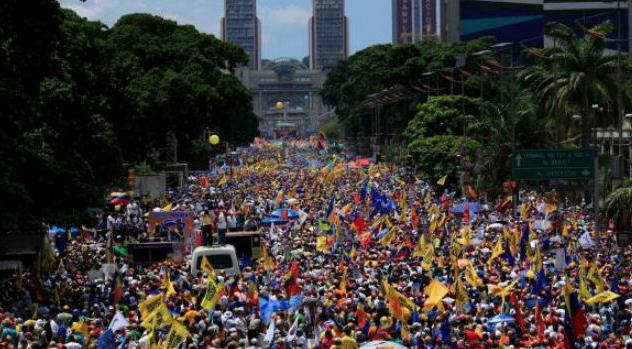 It was the first time in 14 years that Venezuelan President Hugo Chavez did not actively campaign in an election, but it turned out that it hardly mattered. His party's almost complete sweep of the governorships in Sunday's regional elections may have proven that the president's populist leftist movement could survive without his leadership.
Chavez's United Socialist party won 20 out of 23 states including the oil rich opposition stronghold of Zulia. Chavez's surprise announcement a week before the election that he had to have emergency cancer surgery may have been a key factor in galvanizing his supporters to head to the polls.
However not all was bleak for the opposition. Former presidential candidate Henrique Capriles Radonski survived a hard fought contest in the state of Miranda by defeating former Vice president and close Chavez confidant Elias Jaua.
This has made him the likely opposition candidate to once again face Chavez or his likely successor Nicolas Maduro if the Venezuelan president chooses to step down due to his health condition.
Turnout was very low at 54 percent. Many people we talk to at the polls said there was a growing sense of voter fatigue after the recent presidential race and the upcoming Christmas holidays.