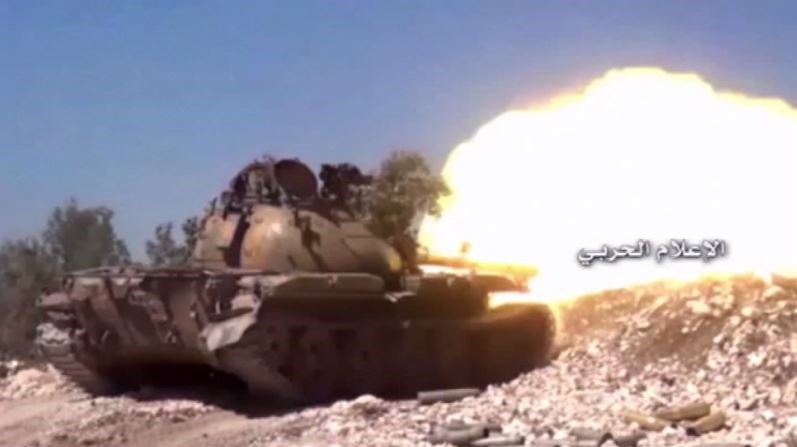 Syrian government forces and its allies stepped up offensives against Syrian terrorists rebel bases, launching intensive air strikes on terrorist position, AP reports.
It also said government forces had expanded control over Ayn al Qantara village in the Latakia province.
A video obtained from Syria Central Military Media appears to show airstrikes and heavy bombing on Terrorist position in Hama province and also in Latakia.