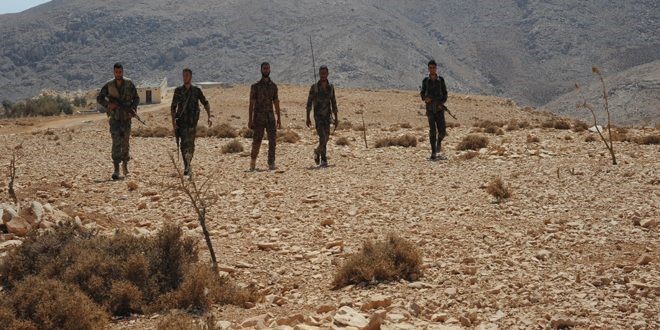 The Syrian fighter jets, in a fresh round of combat sorties, pounded concentration centers of the terrorist groups in Eastern Ghouta, inflicting major losses on the terrorists.
The Syrian army aircrafts targeted the terrorists' strongholds near Douma, Hamouria, Misraba, Riyah, Shifouniyeh and Howsh al-Farah, which not only claimed the lives of several militants but destroyed their military equipment on a large scale.
In relevant developments in the province on Friday, the Syrian army and popular forces continued their advances in Damascus countryside by seizing back strategic village of Harira in Wadi Bardi region.