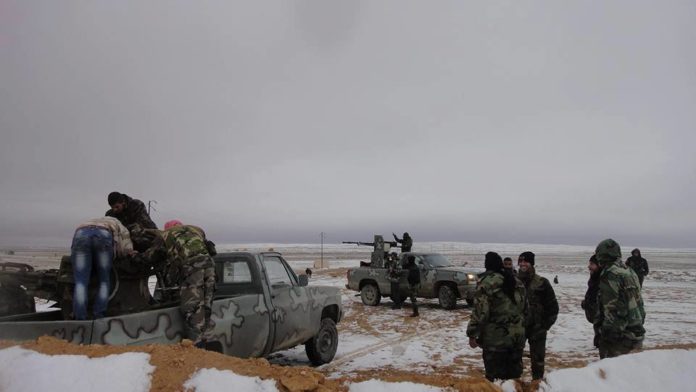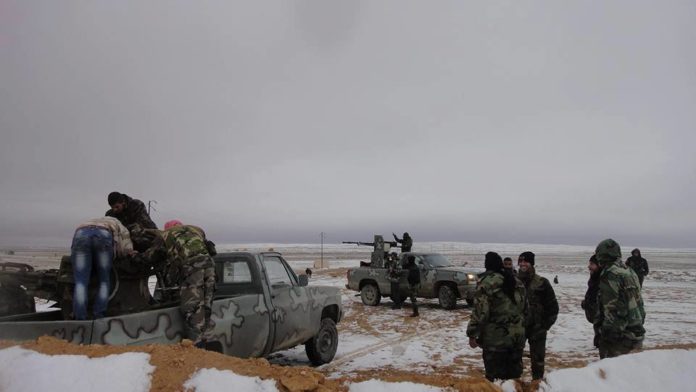 Military correspondents embedded with Syrian Arab Army's (SAA) Qalamoun Shield Brigade published a new video footage showing soldiers of the brigade engaged in heavy firefights with militants of the so-called "Islamic State of Iraq and Syria" (ISIS) in the surroundings of T-4 Military Airport in the eastern part of Homs province. Government forces are supported by Russian attack helicopters and Syrian fighter jets. Video taken two days ago can be seen below:
Meanwhile, on Tuesday, government forces foiled another attack by the aforementioned terror group in Abou Kalleh Dam area which is located approximately 20 kilometers southeast of T-4 Airbase.
According to a military source at T-4 Military Airport, Syrian Armed Forces were able to destroy at least 2 enemy's technical vehicles, while also killing no less than 10 ISIS terrorists in the process.