Syria
VIDEO: Syrian State Television Shows Thousands Leaving Eastern Aleppo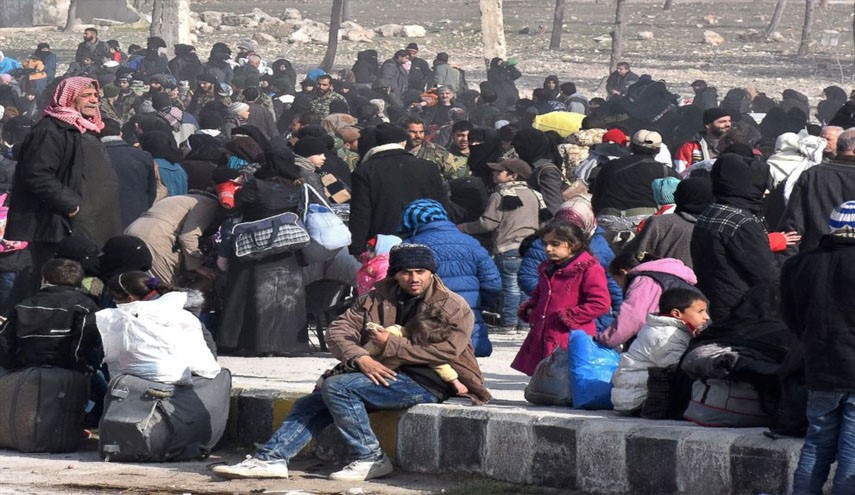 Thousands of people fled the front lines of fighting in Aleppo on Tuesday (December 13) as the Syrian military advanced on the city's final pocket of rebel resistance.
The rout of rebels from more than half of their ever-shrinking territory in Aleppo sparked a mass flight of civilians and insurgents in bitter weather, a crisis the United Nations said was a "complete meltdown of humanity".
"God bless you and give you victory," said one woman as she joined huge crowds of civilians walking in a column down war-damaged streets away from the fighting, carrying children and belongings.
"We are coming from Mashhad. The armed men refused to let us go and they fired at us," said one man. "We salute the Syrian army.
All my brothers are with the Syrian army.
These terrorists made us suffer," another man told a Syrian TV reporter.
Behind those fleeing was a wasteland of flattened buildings, concrete rubble and bullet-pocked walls, where tens of thousands had lived until recent days under intense bombardment even after medical and rescue services had collapsed.
Turkish and Russian officials will meet on Wednesday (December 14) to discuss a possible ceasefire and the opening of a corridor, a Turkish official told Reuters, who declined to be identified.
A surrender or withdrawal of the rebels in Aleppo would mean the end of the rebellion in the city, but it is unclear if such a deal can be struck by world powers.
Source: Alalam