Islamic Unity
Videos
Yemen
VIDEO- Well Known Sunni Sheik is clarifying a stance that to side with Ahl Al Bayt (Prophets Muhammad's family)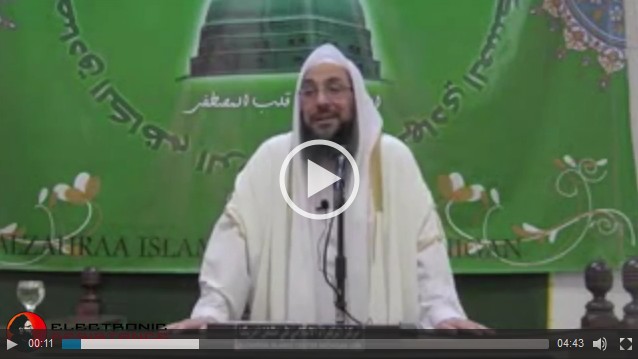 The Sheikh is clarifying a stance that to side with Ahl Al Bayt (Prophets Muhammad's family) does not make you a follower of the Shia sect, but it means standing with the truth against falsehood.

Taking from a well known Sunni Sheikh who gives weekly sermons in a New York Mosque, he has tried to shed some light on the direction the Muslim nation is heading towards in terms of remembering and following the Prophets progeny. Namely the love Ali, the cousin and son in law of Prophet Muhammad, his wife Fatima, the daughter of Prophet Muhammad and their two sons Hassan and Hussein (may peace and blessings be upon them all).
Electronic Resistance has taken the liberty in adding subtitles to a short segment of the speech.