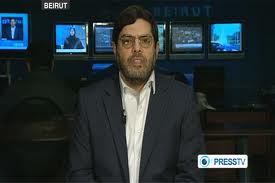 The US and its allies will fail in their attempts to bring Iran to its knees through imposing further sanctions as the country is capable of withstanding such bullies, a political analyst tells Press TV.
"Iran is too strong and too powerful for the US and for the Europeans to make it kneel," Mohammad Marandi, a professor at University of Tehran says.
On Monday, Britain and the United States imposed new sanctions on Iran's banking system and energy sector. This comes just weeks after the UN nuclear agency's report on Tehran's nuclear program.
Describing the latest round of sanctions as illegal, Marandi said the sanctions are designed in a way that they would hurt ordinary Iranians, an act which is an egregious violation of human rights.
Marandi added that the US and its European partners have decided to up the pressure on Iran because the country has refused to become a "client regime" like Saudi Arabia.
The political analyst went on to say that the new punitive measures will not deter Iran's economic progress since the Islamic Republic has built strong business partnership with rising powers in Latin America, the Far East and the Indian sub-continent.
Speaking of the latest report by the International Atomic Energy Agency (IAEA), Marandi said the claim that Iran's peaceful nuclear program is geared towards military purposes is based on 'ancient' information, the authenticity of which has not been verified.
"For the international community, it is quite clear that the IAEA chief [Yukiya Amano] does not have any credibility," he went on to say.
The new IAEA report, which circulated among the 35 members of the agency's Board of Governors on November 8, has accused Iran of pursuing military objectives in its nuclear program.
Tehran has categorically refuted the allegations, saying that as a signatory to the NPT and a member of the IAEA, it has the right to acquire and develop atomic technology for peaceful purposes.